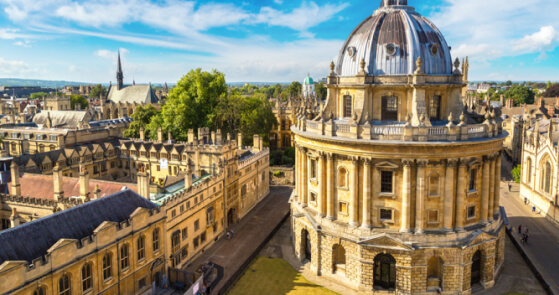 Our colleges are exciting places to study!
Our Oxfordshire campuses have recently seen a £6 million investment in new facilities to improve the learning experience and environment. All our campuses now include hair and beauty salons, study areas, and restaurants. You will have lots of opportunities to put your English-language skills into practice in real-life situations and make friends with native speakers.
Oxfordshire is a wonderful place to live and study! It's famous around the world for its cultural diversity and university heritage, providing many beautiful buildings to visit. Over a thousand students of other nationalities study in Oxford, enjoying its stunning architecture, vibrancy and youthful atmosphere. There are plenty of restaurants, bars, pubs and nightclubs and you can also enjoy rowing, punting, the theatre, and museums.
Learn more about our City of Oxford College.
Learn more about our Banbury and Bicester College.
Contact us now

Why study with us?
Our mission is to transform lives through learning. We help students gain the skills and confidence they need to progress to university-level studies or employment.